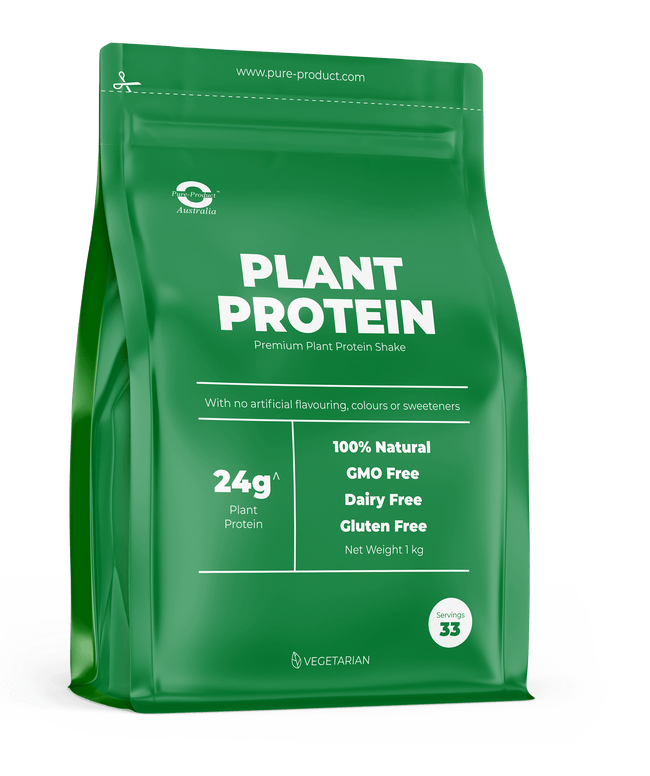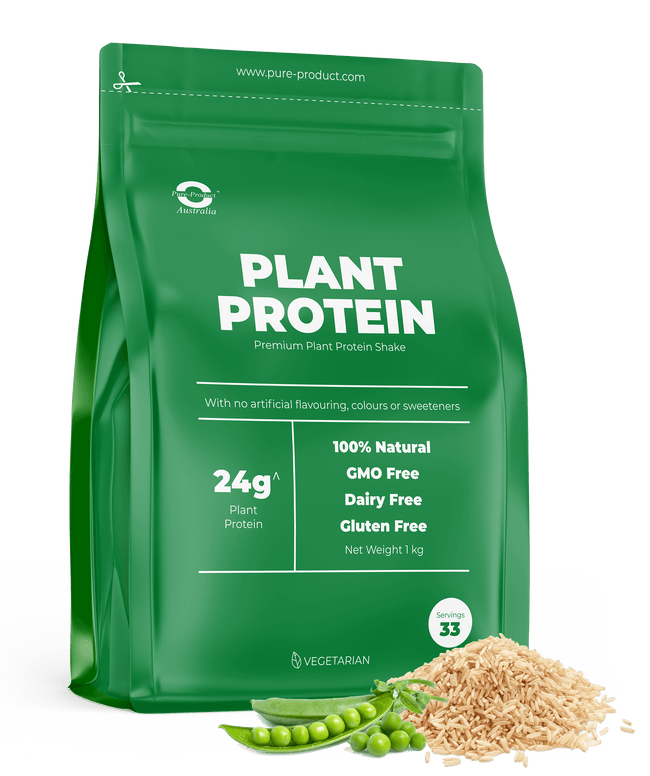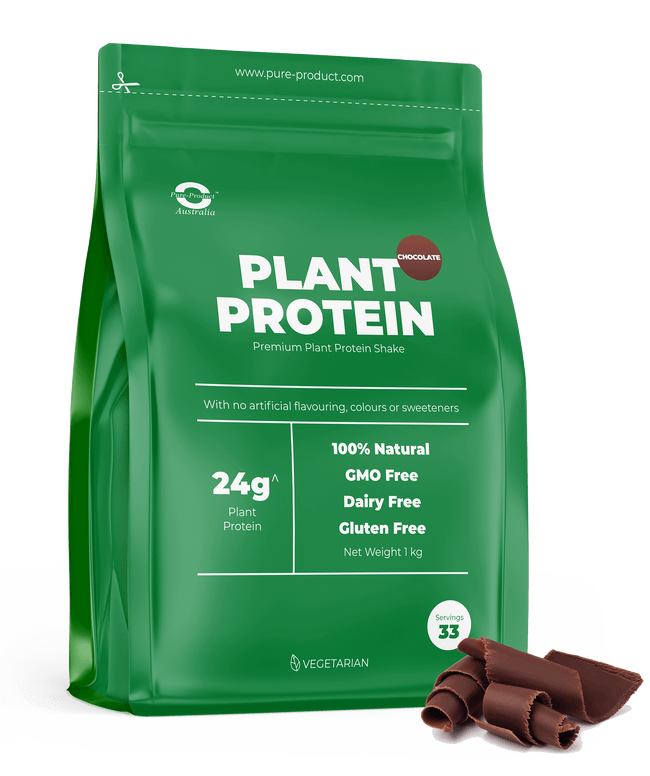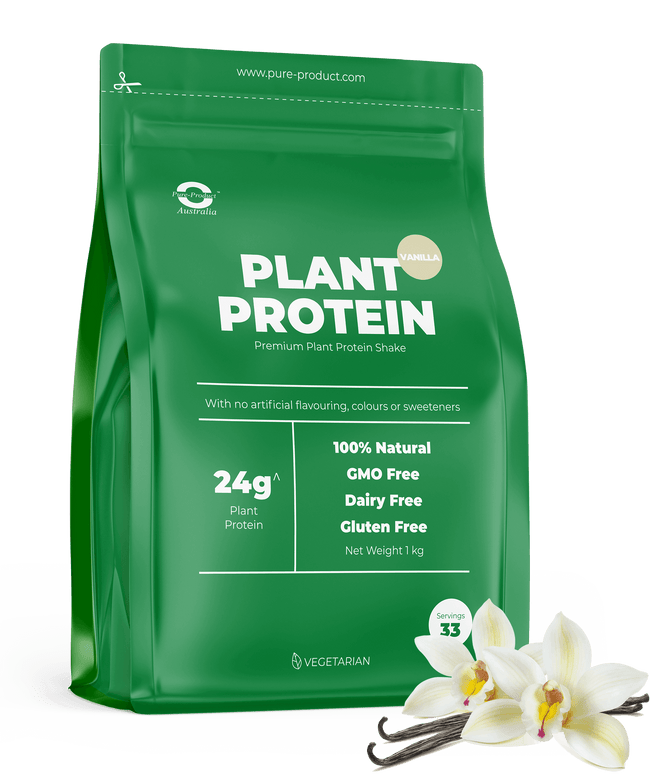 Plant  Protein Isolate is a blend of organic Brown Rice Protein and French Golden Pea Protein sourced from Europe and USA standardized to at least 85% protein content. Through the combination of pea protein and brown rice protein, the amino acid profile of Plant  Protein is superior to that of individual non-dairy proteins. It is the perfect match for anyone facing digestive problems.  It is also the ideal alternative for vegans and vegetarians looking to increase their protein intake for health or training.
All ingredients are naturally sourced and 100% Non-GMO. Plant  protein has a high protein content equating to roughly 24g protein per serve, providing a superior amino profile to that of individual non-dairy proteins.

Rice Protein is typically made by treating brown rice with select enzymes that isolate the protein to obtain a high-quality plant-based protein powder. On the other hand, peas are ground into a fine powder and micro-filtered to isolate the powder from starch and fibre for a completely concentrate protein substance.

Plant  Protein is a high-quality protein and a great source of iron.
Vegan Protein is ideally taken two to three times a day, spread throughout the day as part of a quality meal plan. Mix 30 grams (1 scoop) with water, juice or milk. Adjust the amount of liquid to achieve your desired taste and caloric or protein requirements. Best results come from using Vegan Protein as well as other natural protein sources, ensuring every meal provides the body with an adequate protein supply.
Consume enough protein to meet your daily protein requirements through a combination of high protein foods and protein supplements. For the best results, consume your daily protein allotment over several small meals spread evenly throughout the day.
FORMULATED SUPPLEMENTARY SPORTS FOOD:
For healthy adults. It is not a sole source of nutrition and should be consumed in conjunction with a nutritious diet and an appropriate physical training or exercise program.
How is this product packaged?
This product is supplied in resealable 1kg bags, so if you chose 5KG you will receive 5 bags of 1kg each.
Can I choose different flavours if I purchase more than 1KG?
Sure! If you want to get different flavours, choose the 'MIX' option (flavours section), and add a note with your flavours choice in the note field located at your cart.
Is this product lactose-free?
Yes, it is. As it is a 100% plant-based product, it does not contain lactose.
What is the difference between Whey Protein and Plant-based Protein?
• Whey Proteins have a complete amino acid profile, but they are lower in nutrients than Plant-based proteins. Plant-based proteins are naturally nutritious they include many vitamins and minerals), as they come from plants.
• Plant-based proteins are a lot easier for the body to digest especially for those with lactose intolerance.
Has this product been tested? All our proteins are regularly tested by a third party laboratory to ensure the highest quality and purity of the product. To see the latest results, send us a message
Micellar Casein


$37.00

Pea Protein Isolate


$31.00