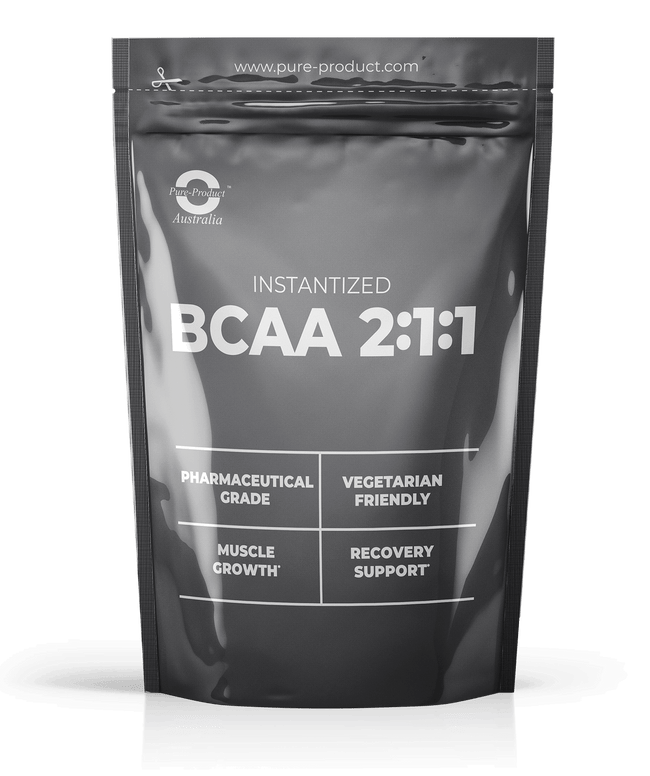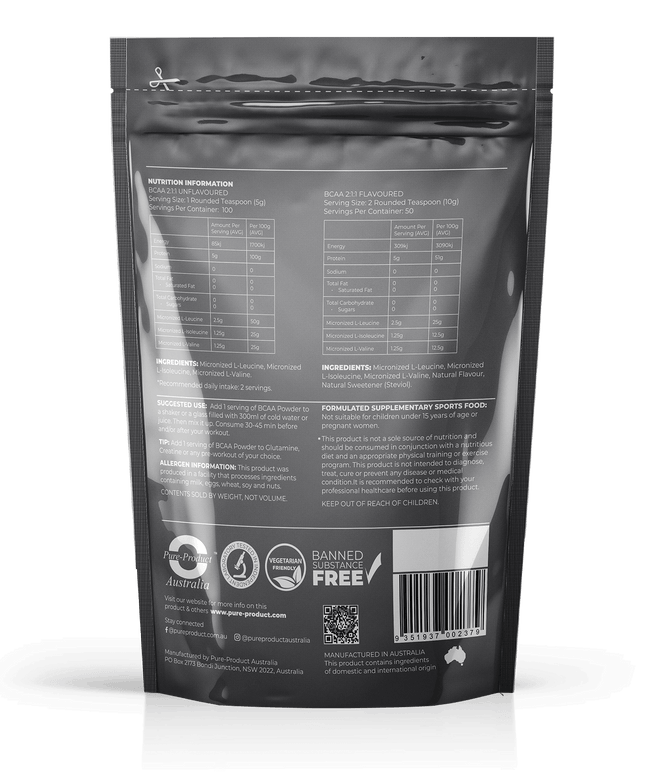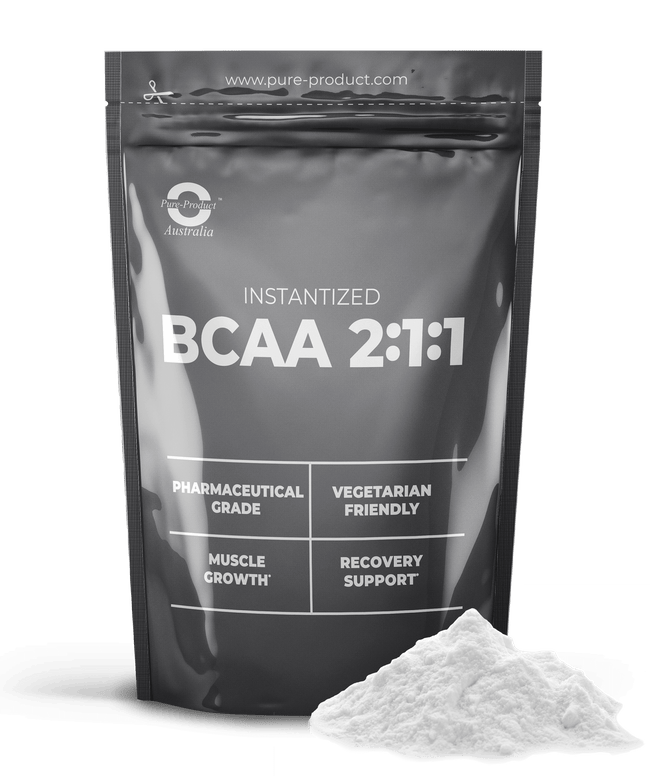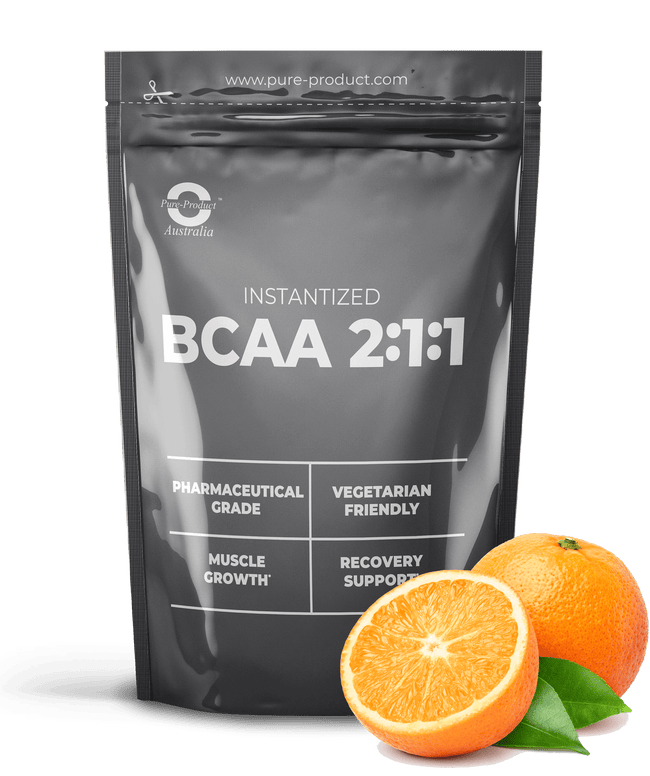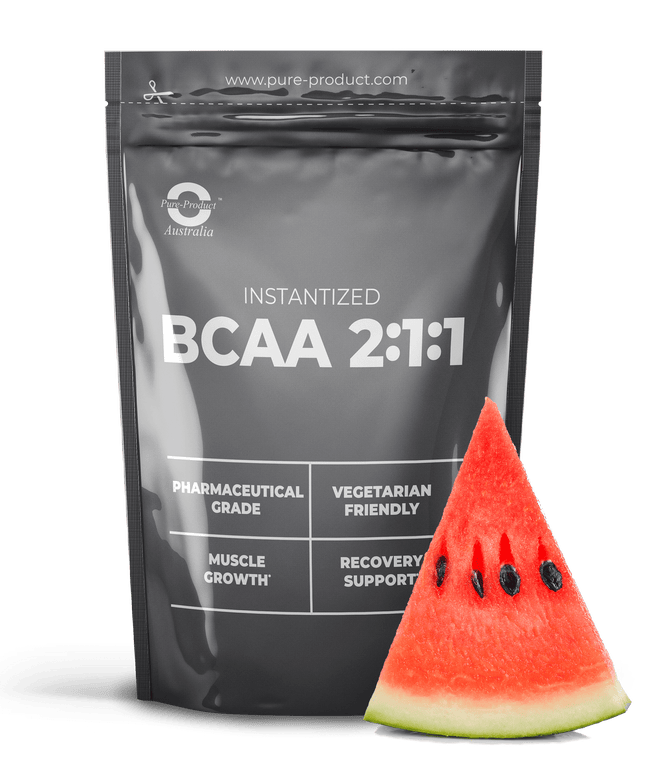 Branched Chain Amino Acids (BCAAs) are three of the nine Essential Amino Acids with similar structures that beneficially influence the muscles. As they cannot be naturally produced by our body, they must be obtained through protein-rich foods (such as eggs or meat) or supplementation. 

BCAAs are essential in supporting muscle recovery and function as they help stimulate protein synthesis resulting in muscle growth, as well as helping boost energy levels and fatigue. 

The three BCAAs are Leucine, Isoleucine, and Valine: 

Leucine is considered the most important in muscle growth as it activates a certain pathway in the body that stimulates muscle protein synthesis, which is the process of making muscle. Leucine is also responsible for the regulation of blood-sugar levels and the growth and repair of tissues in the skin. It's a strong potentiator of Human Growth Hormone (HGH). It can also help in healing wounds, regulating energy, and preventing muscle tissue breakdown.

- Isoleucine promotes muscle recovery, regulates blood sugar levels and stimulates HGH release. But isoleucine holds its own in terms of wound healing. It helps form haemoglobin and is strongly involved in forming blood clots, the body's primary defence against infection through open wounds.

- Valine helps the repair and grow muscle tissue, commonly attributed to BCAAs. It maintains the nitrogen balance and preserves the use of glucose.
-Note: BCAAs  Unflavoured typically possess an extremely bitter taste profile. Leucine, considered the most effective of the three BCAAs at promoting muscle protein synthesis, is also the most bitter. As a result, the higher the leucine concentration, the more bitter and unpalatable the product becomes
Add 5g (or 10g if flavoured) of BCAA 2:1:1 powder to a shaker or glass filled with 200-300ml of cold water or juice, and mix it up. We recommend to take it before, during and/or after exercise.
FORMULATED SUPPLEMENTARY SPORTS FOOD:
Not suitable for children under 15 years of age or pregnant women. Should only be used under medical or dietetic supervision. This product is not a sole source of nutrition and should be consumed in conjunction with a nutritious diet and an appropriate physical training or exercise program. It is recommended to check with your professional healthcare before using this product. KEEP OUT OF REACH OF CHILDREN.
How is this product packaged?
This product is supplied in resealable 500g bags.
What's the difference between BCAA 4:1:1 and 2:1:1 ??
The difference remains in the ratio of Branched-Chain Amino Acids (BCAAs): Leucine, Isoleucine, and Valine. That means that, while in the BCAA 2:1:1 we get a ratio of two parts Leucine, to one part Isoleucine, and one part Valine; the BCAA 4:1:1 offers four parts Leucine, to one part Isoleucine and one Valine. Please, check the product description to know what is each BCAA doing in our body.
Has this product been tested?
We have strict quality control systems to ensure the highest quality and purity of the product. To see the latest results, send us a message
For the latest test results, click here .