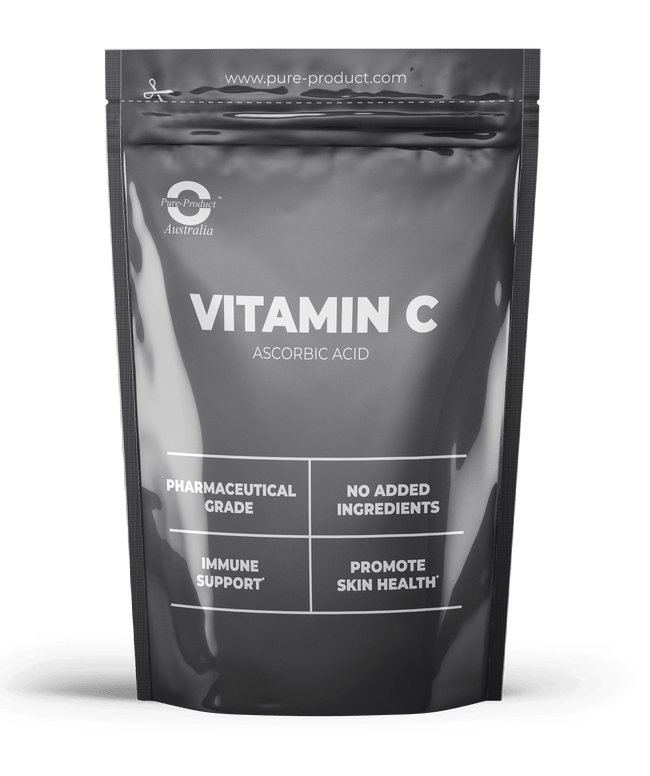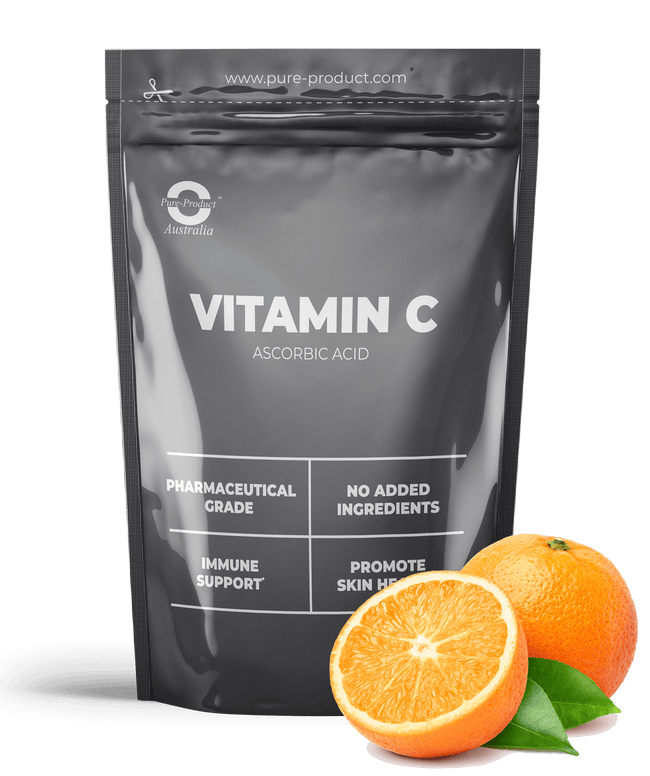 Ascorbic Acid (Vitamin C), is a water-soluble vitamin that is naturally present in some foods, added to others, and available as a dietary supplement. Humans, unlike most animals, are unable to synthesize vitamin C endogenously, so it is an essential dietary component.
BENEFITS OF VITAMIN C

Immune Support: One of the most important functions of Vitamin C is to support and energize the body's immune system.
Cold & Flu: helps to reduce the frequency, severity and duration of cold and flu symptoms.
Wound healing: It also helps maintain tissue and speed wound healing.
Sports recovery: athletes use Vitamin C to help improve recovery, restore immune responses and counteract oxidative stress after training or competition.
Anti-oxidant: Vitamin C acts as a potent antioxidant, helping to protect cells from radical damage which may contribute to the development of diseases.
Add one serving of Ascorbic Acid powder 1-2 times a day, to a shaker or a glass filled with 200-300ml of cold water or juice.
Please, note that this product does not come with a spoon. A flat teaspoon is approximately 3g.
FORMULATED SUPPLEMENTARY SPORTS FOOD:
Not suitable for children under 15 years of age or pregnant women. Should only be used under medical or dietetic supervision. This product is not a sole source of nutrition and should be consumed in conjunction with a nutritious diet and an appropriate physical training or exercise program. It is recommended to check with your professional healthcare before using this product. KEEP OUT OF REACH OF CHILDREN.
How is this product packaged?
This product is supplied in resealable 500g bags. If you choose 1KG, you will receive 2 bags x 500g each.
Can I choose different flavours if I purchase more than 500KG?
Sure! As this product comes in 500g bags, you can choose different flavours for orders over 500g. If you want to get different flavours, choose the 'MIX' option (flavours section), and add a note with your flavours choice in the note field located at your cart.
Can Vitamin C be taken with pharmaceutical medications?
If you are currently taking any medication, we recommend that you consult with a Healthcare Professional before consuming this product.
Has this product been tested?
We have strict quality control systems to ensure the highest quality and purity of the product. To see the lab test results, send us a message.
N-Acetyl L-Cysteine (NAC)


$27.00


Taurine


$25.00